Home Snowmaking
Machines
Create a winter wonderland in your own backyard!
Can I Make REAL Snow?
Enter City, State, or Zip Code
Snowmaking requires freezing temperatures (27F/-3C and below)
Could you make snow today? Tomorrow? Next week?
Enter your zip code to find out.
Be a Hero This Winter!
Snowmakers for Your Home!
SNOWatHOME specializes in helping homeowners make real snow at home! We LOVE making snow and we cannot wait to help you bring that joy and excitement home to share with your family and friends. For more than 20 years, owner and snow enthusiast Matt Pittman has made it his mission to help homeowners create their own winter wonderland using the best products and resources available. Don't get left out in the cold! Learn how to make real snow at home and create memories that will last a lifetime!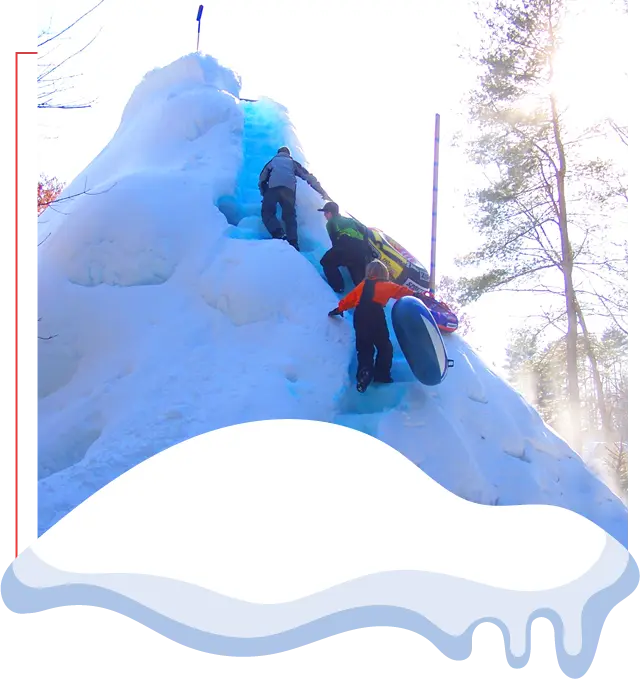 Want to Make
REAL Snow?
The SNOWatHOME™ feature products for anyone who is interested in home snow making for any reason. SNOWatHOME has been in business nearly 20 years! We have done extensive research on making manmade snow and designing home snow machines that can produce a blizzard of snow just like the snow makers at ski resorts.
It is tons of fun to have the ability to make snow in your own yard for skiing, sledding, snowboarding, or any snow related activity.
SNOWatHOME™ has used its research to develop, manufacture, and sell its line of Snowmaking equipment for homes and small businesses. Our snow maker line ranges from snow making nozzles to build your own snowmakers all the way up to small scale commercial snowmakers.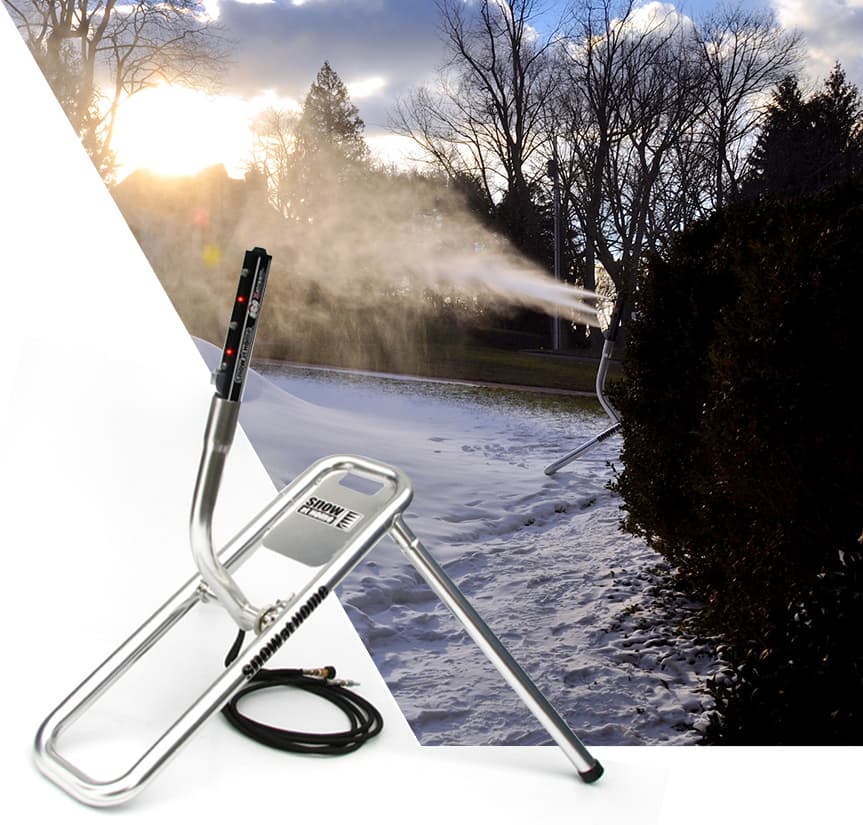 Customer Testimonials

"THANK YOU for allowing me to love winter again! It has been a long 11 months since the pandemic started, and I honestly thought I had lost my ability to have fun. I honestly feel like a kid again! Anytime the temps are where they need to be I'm outside making snow. The thing is insane and the hill on the side of our home as piles and piles of snow on it for sledding. My neighbors think I'm nuts as I'm out there at all hours of the night and morning making snow and just standing there marveling at the thing. At one point the police stopped at my house as they thought something was wrong! Anyway, the system is great, it makes tons of snow, and the customer service is even better than the equipment. Thank you, Matt and the entire team, from SNOWatHOME for jump starting my fun again!"
– Geof Gutauskas

"Matt and Snow at Home have been overly accommodating with my first experiences making snow at home. Definitely a learning curve, but when I made a mistake, for example the air compressor falling over and breaking my air compressor hose, Matt sent out right away. Same when the air compressor arrived direct from Porter Cable and shipper forgot to include air intake valves/mufflers, Matt shipped some to me so I could use right away.Perfect product for a change of scene winter activity for the DIYer. Definitely requires understanding and patience (for correct weather conditions) but well worth the reward when conditions are correct."
– Stuart
Snow Fun and Inspiration Gallery!