Snowmaking Weather Tools
Snowcasting Weather Tool • Printable Weather Charts
Online Snowcasting Weather Tool

Please bear with us while we make some changes to our weather tool.

Weather Charts

The snow making charts below show the weather conditions needed to make snow.
Click on either of the snow making weather charts to see full size PDF and save your own copy.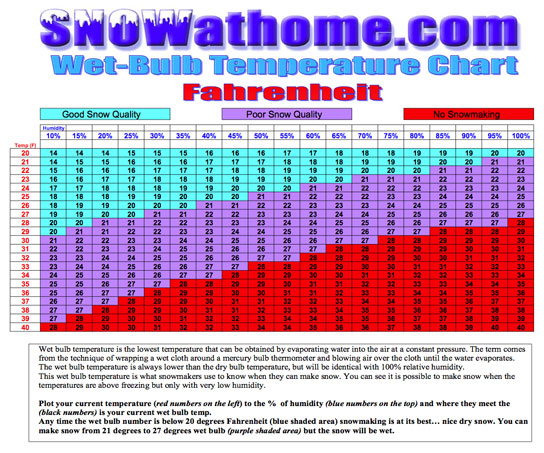 Ready to Buy?
Order your snowmaker online or call us at 860-584-2991